MoniLu Happy Hour - made for you!

On selected days, without further notice, ie absolutely randomly and irregularly, but at SAME HOUR - between 21.00 and 22.00 CET, exceptional, volume and time limited discounts of selected products will appear in the "Deals" section.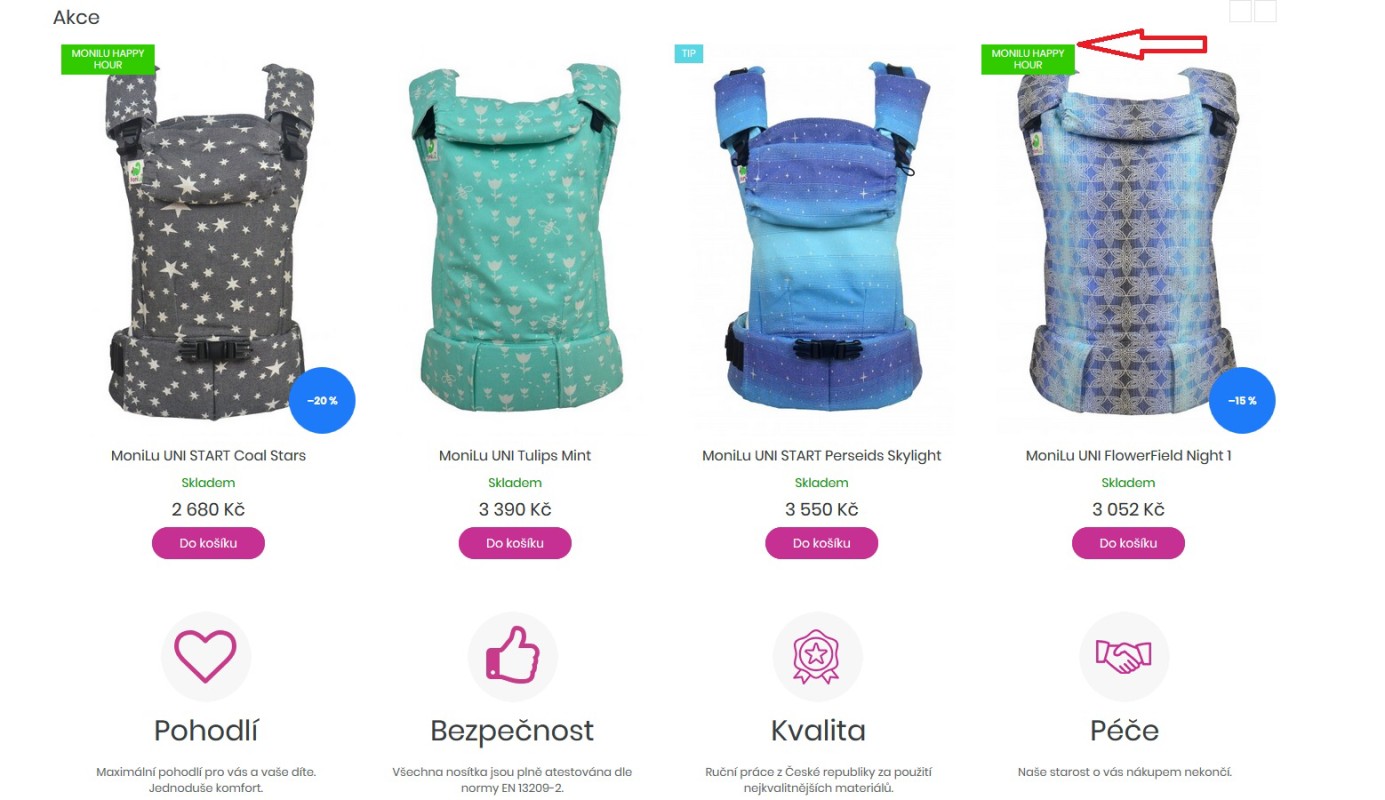 The offer will be limited to a few pieces always until the event is sold out or the time limit expires. Check out after 21.00, the green label "MoniLu Happy Hour" may just prepare a happy surprise for you in the form of your chosen model.

We believe that MoniLu Happy Hour will bring not only adrenaline moments and a bit of tension but also regular joy to mothers, who will find the product of their choice.

Your MoniLu team
The scope, frequency and all content of MoniLu Happy Hour events is solely at the discretion of MoniLu s.r.o. The offer does not apply to partners / wholesale customers. Any legal enforceability of actions is explicitly excluded.